Okay... even the good guys get stuck once in awhile
Got any good pictures of getting stuck? Post 'em here. Share the story.
I'll get the ball rolling. Somewhere deep in the back dunes of Gordon's Well we helped this guy out. He said the group he was duning with just kept on going. Didn't notice he got stuck.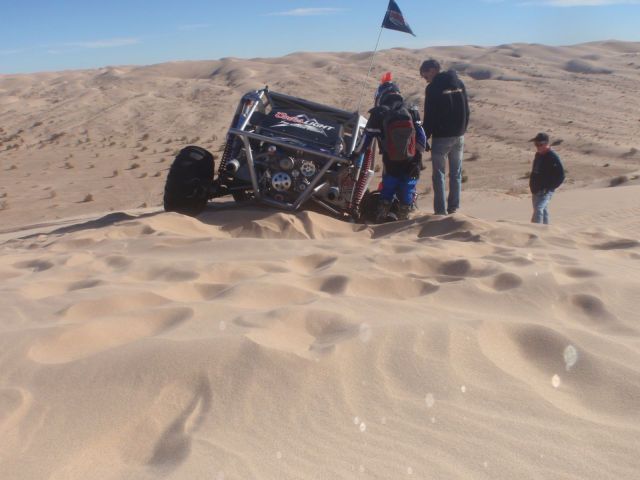 It took about 10 men and a boy to drag the front end around and point it down hill. A small folding shovel helped alot to move sand out from under the car. Free at last!
We may have created a small witches eye in the process.