2nd Annual Geocaching event at OW.
I'll be there with my family, but we'll probably spend most of the day wheeling and hiking (walking) at The Slot with just a little geocaching here and there. My kids love it, but a few hours worth will be plenty. I gotta get a little rock crawling in too.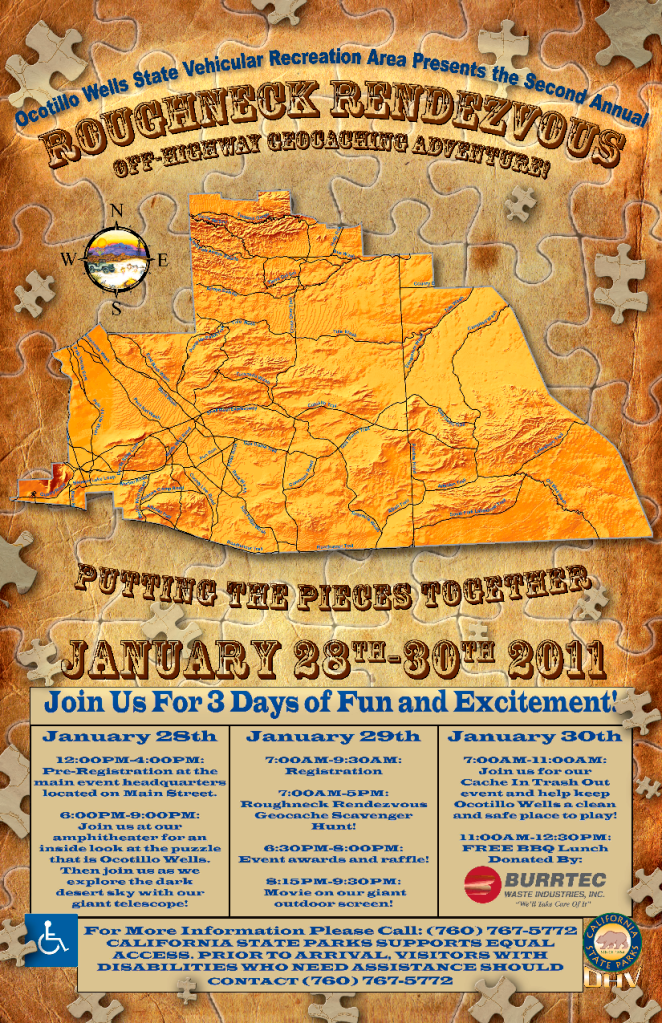 If anyone else is headed that way, let me know.